About The Show
The PEI Provincial Home Show is your chance to establish your position as an industry leader & showcase what you have to offer in this diverse and ever-changing market! Exhibiting at the show gives you excellent value for your money. It's an affordable way to get your company in front of a live and engaged audience.
No other advertising medium can offer as much valuable exposure for the price.

Home shows are one of the last remaining channels of face-to-face marketing. There isn't a more effective way to build and strengthen relationships than meeting someone face-to-face.

The lead generation potential is unparalleled – targeted audiences result in direct sales opportunities. People at the show are there to do bu

siness.
EXHIBIT PACKAGE & PRICING
UNBEATABLE EXHIBIT VALUE!
Exhibit Like A Pro!
Our booth packages will make you look every part the industry leader that you are. Our all-inclusive exhibitor package includes:
Drapery side & back walls

Aisle carpeting

Booth carpeting

Daily booth vacuuming

Container storage

Forklift services to and from your booth (up to 5,000 lbs.)

Exhibitor badges

Free parking
The Digital Marketplace will provide you with an opportunity to extend your marketing reach after the live show is complete. It includes a listing for each exhibitor – with contact information and the ability for you to add additional information like photos, videos, product highlights, and more.
How does this work? The Digital Marketplace will be advertised through our social media channels, as well as through direct email communications to our dedicated list of homeowners, buyers, renovators, DIYers and more! . Our audience marketing campaign will begin upon completion of the live show and will run for a two-week period: March 7 to March 21, 2022.
You receive a BASIC listing for the Digital Marketplace as part of your exhibit package. The basic listing automatically includes:
Company name and logo

Links to your website & social media accounts (if applicable)

Web form for leads (which will be emailed directly to you)
Plus, you'll have the ability to log in and make changes to the following:
Company description

Product highlights and deals & specials

One YouTube video link

Up to four images (jpg, png, gif files only)

Captions for your images
For even more exposure, we're offering a sponsorship opportunity!
Be featured on our social media channels and be included in of our email blasts to our list of engaged industry professionals.
In addition to what's included in the basic listing, the $500 sponsorship gets you:
Prime placement as a sponsor at the top of the Digital Marketplace

A social media shoutout with your company's Facebook page tagged, a photo or video, 100-200 words of text, and a link to your listing.
PRICING: $9.50per sq. ft. (100 sq. ft. minimum)
Book Space
For inquiries on booking booth space for the 2022 PEI Home Show, please email Show Manager Brian McKiel at bmckiel@mpltd.ca 
DATE, TIME & LOCATION
Friday, March 4
12 noon – 8:00 pm
Saturday, March 5
9:00 am – 6:00 pm
Sunday, March 6
10:00 am – 4:00 pm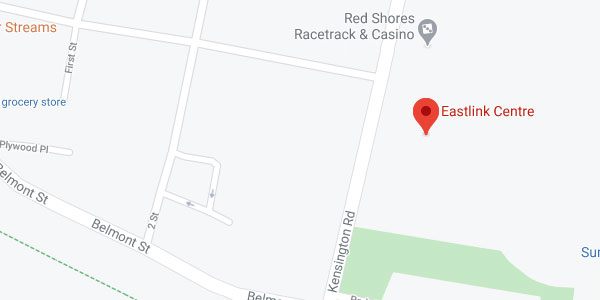 Eastlink Centre
46 Kensington Road
Charlottetown, PE
C1A 5H7
(902) 629-6625
$129.00 plus tax
For Reservations call: 1-866-977-7466
Reserve before February 10, 2022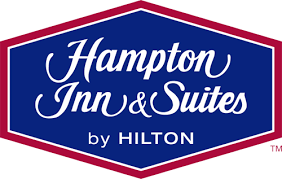 $139.00 plus tax
1-800-Hampton
902-368-3551
Reserve before February 10, 2022
2020 Exhibitors
Candock
 Hydrokleen Atlantic
102367 PEI Inc (George Akers)
9938923 Canada Inc O/A Island Cut Stone
A.C. McCardle Home Builders Ltd
Ace Heat Pumps
Advanced Builders Inc
Aerus Electrolux
Altimate Home Solutions Ltd
Alweather Windows & Doors Limited
Armadillo Metal Roofing Systems
Atlantic Deck Systems
Atlantic Doors IncAtlantic Graduate Pest Management
Atlantic Heating & Cooling Solutions Inc
Atlantic Roll Forming Inc
Bath Fitter
Bell Aliant
Bird Stairs
Boswall'S Basement Systems
Brunswick Valley Distribution                                                                                                                                                                                                                                 
Candockport Fredericton Marina                                                                                                                                                                                                                                       
Cape Cod Siding
CBC PEI
Centennial Auto Group
Century 21 Colonial Realty Inc
Chandler Motor Repair
CIBC
Coldwell Banker Parker Realty
Costco Wholesale Moncton
County Truss
Crime Stoppers PEI Inc
Damien Morris DesignsDoor Admissions
East Coast Docks
Eastlink
Efficiency First Air Sealing Inc
Efficiency PEI
Egg Farmers of PEI
Ewyn Weight Loss Studio
Exit Realty PEI
Ferguson Sales Ltd
Fineline Woodworking
Flooring Canada
Fresh Homes Construction
G. Wright Consulting Ltd.
Gable Enterprises Ltd.
Global Pet Foods
Goliath Tech
Grand Design                                                                                                                                                                                                                                                                         
Green Diamond Equipment
Green Island Polycon
Greenfoot Energy Solutions Inc.
Greenway Realty Inc.
Habitat For Humanity Restore PEI
Health Canada
Homesol Building Solutions
Hope - Yeah Atlantic Trading Inc
Irving Energy
Island Eco Foam
Island First Aid Services
Island Grown Sod
Island Hot Tubs & Pools
Island Icf IncIsland Overhead Doors
Island Respiratory Specialists
Island Softeners Ltd
J.E.M. Electric Inc
K & K Construction Ltd
Keir Macleod Vinyl Siding Inc
Keir'S Overhead Doors Ltd
Keir'S Ventilation Systems
Kenmac Energy Inc.
Kennedy Metals Inc
Lanmay Farm & Supply Dba Mackenzie Windmills
Legacy Homes Ltd
Luther Lather Shaving Creamery
Maritime Electric Company Ltd
Markan Hardwood Plus/Markan
Material Girl
M.B. Eye Electrical Inc
Metro Home Building Centre
Montgomery Heights
Natasha McKenna Pei Realtor and Home Staging
OES Wellness Group Inc
Peake & McInnis Ltd.
PEI Rural Beautification Society
Power East Electric Inc
Property Guys.Com
Province of PEI, Agriculture & Land
Provincial Realty
Quick Wrench/Krown Rust Control
Ravenwood Stairways
Re/Max Charlottetown
Redfox Flooring Warehouse
Reeves Water Treatment Systems
Refrigeration Specialists Inc
Renewable Lifestyles Ltd.
Royal Lepage Prince Edward Realty
Rural Coalition of P.E.I.
Smart Homes Product
Special Olympics PEI
Spray-Net Inc
St. John Ambulance
Stow It All Ltd
Student Works Painting
Sun Life Financial
Sunly Energy
Sunspace By Sharpe Construction Ltd
Supreme Homes
Target Tours
Team Green Diamond Power Sports
The Snore Shop Atlantic Inc
Thompson Well Drilling
Tim'S Overhead Doors
Traveller'S Rest Mini Homes Ltd
Travellers Home Centre
Tupperware By Alisha
Ultra Air
University First Class Painters
Victory Stone
Vicwest Building Products
Wilsons Security
Winmar
Xplornet Communications Inc
Zone Garage PEI