About The Show
The PEI Provincial Home Show is your chance to establish your position as an industry leader & showcase what you have to offer in this diverse and ever-changing market!
Exhibiting at the PEI Provincial Home Show gives you excellent value for your money. It's an affordable way to get your company in front of a live and engaged audience.
No other advertising medium can offer as much valuable exposure for the price.

Home shows are one of the last remaining channels of face-to-face marketing. There isn't a more effective way to build and strengthen relationships than meeting someone face-to-face.

The lead generation potential is unparalleled – targeted audiences result in direct sales opportunities. People at the show are there to do business.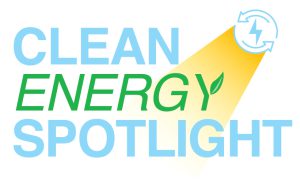 NEW - CLEAN ENERGY SPOTLIGHT
For 2023, the PEI Provincial Home Show will now include a Clean Energy Spotlight for visitors to learn how to save money and become more energy efficient. This event will bring together everything from electric vehicles and bikes, solar panels, smart home automation systems, and energy efficient heat pumps and more.
Do you have a product or service that is energy efficient and stands up for the environment? Does it reduce greenhouse gas emissions, promote renewable energy, improve air & water quality, and protect ecosystems? We want you to be part of the 2023 PEI Provincial Home Show with the Clean Energy Spotlight.
Let's work together to go green. Your company will be identified as part of the Clean Energy Spotlight at the 2023 PEI Provincial Home Show, plus we will feature your company on our social media channel with a link to your social media page for more information!
EXHIBIT PRICING
EXHIBIT LIKE A PRO
Our booth packages will make you look every part the industry leader that you are. Our all-inclusive exhibitor package includes:
Drapery side & back walls

Aisle carpeting

Booth carpeting

Daily booth vacuuming

Container storage

Forklift services to and from your booth (up to 5,000 lbs.)

Exhibitor badges

Free parking
PRICING: $9.75 per sq. ft. (100 sq. ft. minimum)
Book Space
To fax or email your space rental contract, please click the "Download" button to get a copy of the contract then send it in to us using the information on the form. To fill out the space rental contract online, please click the "Online" button below.
DATE, TIME & LOCATION
Friday, March 31
12 noon – 8:00 pm
Saturday, April 1
9:00 am – 6:00 pm
Sunday, April 2
10:00 am – 4:00 pm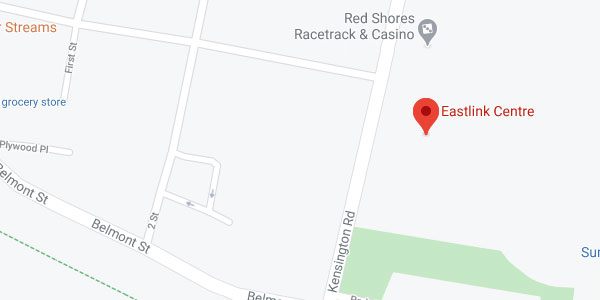 Eastlink Centre
46 Kensington Road
Charlottetown, PE
C1A 5H7
(902) 629-6625
2023 Exhibitor List
40 Below Propane
Able Canvas
Ace Heat Pumps
Aerus Electrolux
AKA Energy Systems
Altantic Used Oil Management
Aqua Solanor
Atlantic Deck Systems
Atlantic Doors INC
Atlantic Graduate Pest  Management
Atlantic Graduate Pest  Management
Atlantic Heating & Cooling
Atlantic Roll Forming
Bath Fitter
Be You Canada
Bird Stairs Ltd
Boswall's Basement Systems
Brothers Property Care
C&S Pei Roofers
Canadian Home Builders Assoc.- PEI
Canadian Spa Company
Candock
Cape Cod Siding
Century 21 Colonial Realty
Charolettetown Home Depot
CIBC
Cooperators
Crime Stoppers
Damien Morris Design
Dennis Motors
Dream Big Home Design Plus Ltd
East Coast Docks
East Coast Lighting
Eastlink
Eire Construction - Franchise/Xtreme Post PEI
Exit Realty
Ferguson Sales
Fineline Woodworking
Get The Fog Out
Global Pet Foods
Green Diamond Equipment
Greenway Realty
Hansen Solar Energy
Health Canada
Hearth and Ember
Homesol Building Solutions
House 2 Home Staging
In Home Cabinets
Innovative Smart Security Solutions
Integrity HVAC Solutions Ltd
International Children's Memorial Place
Invisible Fence of P.E.I.
Irving Energy
Island Cut Stone
Island ICF Inc
Island Magic Contracting
Island Petroleum
Island Softners
JS Refridgeration
Kent Homes - Borden
Lambe Concrete
Legacy Homes
Luc Morin
M B Eye Electrical
Magnum PEI
Maritime Electric
Mbf Windows
Mike Holmes Inspection PEI
MoJI-fast Technology Ltd
Nasty Cracks
Northern Lights Realty
Novair
Parker Realty
PEI Humane Society
PEI Patio
Prestige Kitchens
Property Guys PEI
Provincial Realty
Quick Wrench/Krown Rust Control
R Home and Construction Supplies
RBC
Red Sands Properties
Redsand Sales
Reeves Water Treatment Systems
REM Properties
Remax Charlottetown
Renewable Lifestyles
Royal LePage Prince Edward Realty
Royal Nova
ShoreLine Construction/ThorneHouse Design
Special Olympics PEI
Spray-Net Inc
St John Ambulance
Student Works Painters
Sun Life Financial
Sunly Energy
Sunly Energy
Supreme Homes
TD
Trim Landscaping
Truly Nolen Pest Control
Tupperware
University First Class Painters
Vicwest
Workers Compensation Board of PEI - Occupational Health and Safety Division
Xplore